VORRES MUSEUM – PEANIA, ATTICA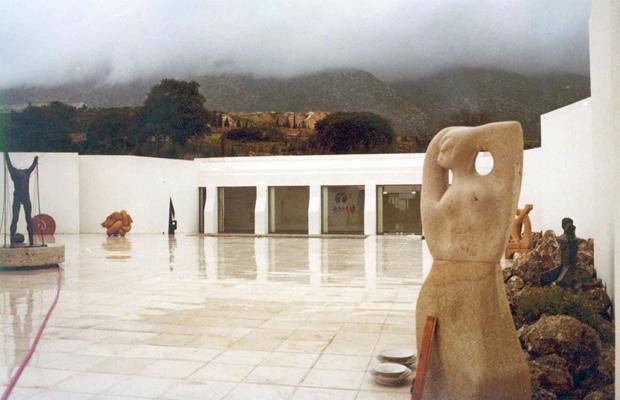 Vernacular and Contemporary Greek Art
The Vorres Art Museum was a residential study for a businessman, journalist, writer, and collector within the calm agglomeration of Peania near Athens (birthplace of Demosthenes). As this collection grew, so did the grounds of the retained architectural character and planted courtyards.
This private Museum evolved in four construction phases. After the 1965 house and study, added was the second wing (1975), of the Vernacular Art Museum expansion.
The collection was enriched by post World-War II contemporary Greek artists. The attached single storey wing with basement, used the characteristic local building materials. Natural light comes from skylights and atria. The new main sculpture courtyard with reflecting water, plants from Attica and the majestic view of Mount Hymettos create a pleasant venue for private or company functions. The son and three grandsons actively participate in organizing travelling exhibits, functions for living artists, gifted school children, public jazz sessions etc. The last extension was a metal-truss space of about 600m² with basement for storage and catering space(1992).
Ion Vorres was elected Mayor of Peania for two consecutive four-year terms. He promoted the population's aesthetic sensitivity by creating green urbanity, placing contemporary sculpture pieces near the vehicular network and making an old municipal bulldozer into a painted "work of art".
Construction: N.Thireos '70, '75, '83, '05.