TRIKALA 400 BED GENERAL HOSPITAL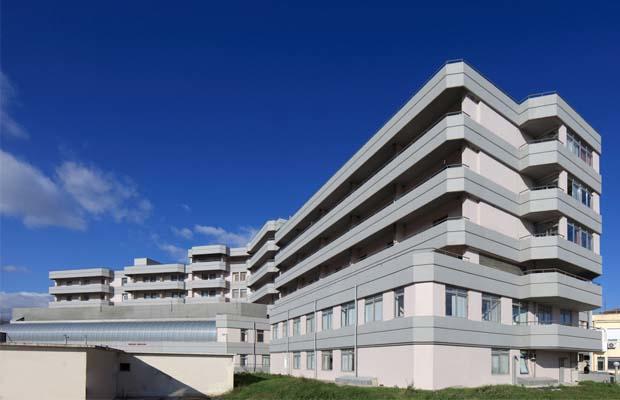 Hospital Master Plan and Environment
The site of the T.G.H. of 20,500 m2 is on the town's S. East edge, on the Trikala-Karditsa road. According to the population, the site needs and its coefficient allow only half of the necessary hospital area. The site has to grow within the neighboring free land of 17,000 m2. Allowance will be given for the increase of one storey height to allow for the needed uncovered space.
Circulation
From the gate there are three inner roads:
a) Central to Main Entry
b) Peripheral for First Aid
c) Secondary peripheral for Outer Medical.
Independent auxiliary buildings
Two gate buildings, Chapel, Children's Station.
Commission to Partnership 1987