THENAMARIS SHIPPING HQS. – KAVOURI, ATHENS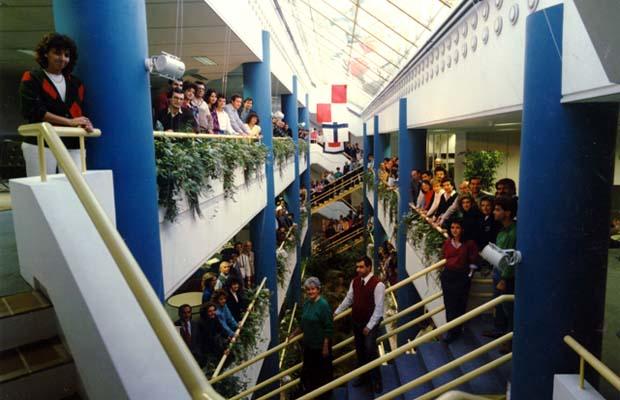 The design of the offices conformed to the company's needs, stressing the close relationship between various departments. This seemed to call for a central axial patio which would divide the building longitudinally into two half-levels, with vertical circulation cores placed alongside it. Thus, the west end contains the main core and the east end the service one. The supporting columns are on a 7.20m grid.
The three office floors cover a mixed surface of 4,500 sq.m., while the building has a total area of 7,000 sq.m.
Architects M. Photiadis and P. Massouridis