STROFYLI LISTED HOUSING COMPLEX, KIFISSIA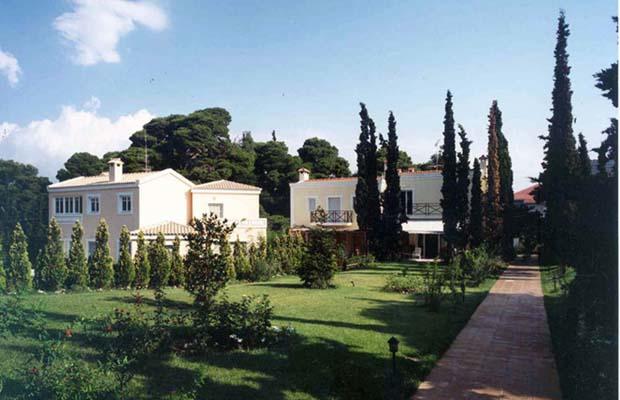 This project was built in Strofyli, near Tatoϊou Street on 9.000 m² in the Listed Zone of Kifissia, with many examples of neoclassic houses. Projects within this zone pass through an austere Architectural Board for design acceptance.
Included in the 28 units (of 160 to 220 m²) are ten two storey houses and three apartment houses of six apartments each. Built on the periphery of the site they leave a green space of 30 meters width with large trees that defined the buildings position . The cypress alley was retained as a pedestrian way to the common.
Each apartment or independent house on land has its own private garden with access to the common. Car movement is peripheral with access to owners basement parking. Owners, builders and architect used a solution with smaller coefficient, allowing for a larger open space for the residential units.
In order to tie the facades with the listed buildings of the zone, light wall colours were chosen with white plaster frames. Byzantine tiles on inclined roofs, marble on terraces and glazing in aluminum white frames. Thick built columns support the terraces with metal arches extending to banisters.