SPETSES VACATION HOUSE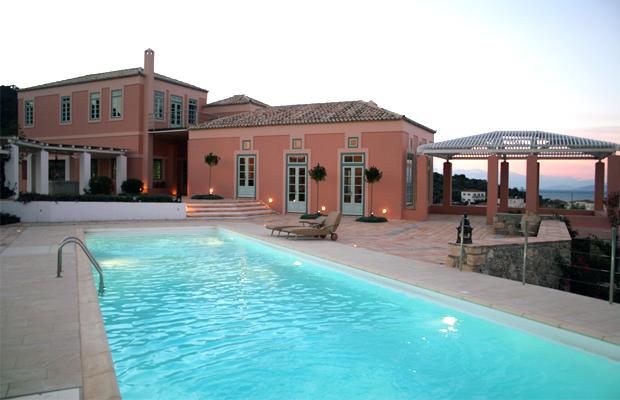 A ten thousand m² plateau, a site floating over the main town and the view across the Peloponnesos coast.
The house is made of three parts, connected with a wooden pergola. The main part is central, with a guest house on either side. The island's vocubulary features pitched four-sided roofs. Three terraces are each protected by a trellis sitting on thick plastered columns. All vertical walls beneath the ground floor line are in rough local stone.
A long, narrow east-west overflow swimming pool reflects the surrounding sea.
The dining level leads to kitchen and fireplace corner flow with three balcony doors to pavement and pebbles around the pool.
An open stairway ascends to two bedrooms (master and young daughter's) and descends to the elder daughter's rooms.
The guest bungalows will eventually become the two daughters summer houses. Both bath and kitchenette slide under the high wooden trussed roof of the sitting/sleeping areas.
Seasonal flowers and bushes meet the olive grove before reaching the stone boundary local plants.
Michael Photiadis Associate Architects: S.Silitzoglou / Str.: Ph.Zoeopoulos / Inst.: P.Kamarinos