RHODES CASINO, MODIFICATION OF HOTEL DES ROSES, RHODES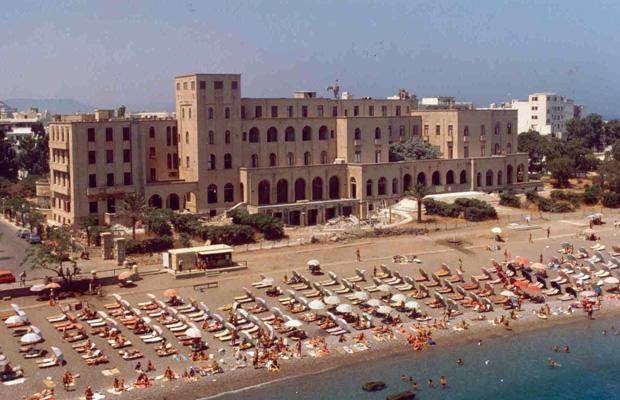 The "Hotel des Roses" is built within the City of Rhodes, facing a tree lined square with a private sandy beach at the front. Built eclectically by the Italians in 1906 it was modified into Bauhaus looks fifteen years later. It retained its fame as one of the east Mediterranean's luxury beach hotels. It's renovation as the Rhodes Casino is successful.
The project was to reform all public reception and dining areas into special Casino spaces keeping at the last floor the prestigious suites for choice players.
It was unfortunate to empty a total upper floor from hapless knots of cooling ducts and unfortunate concrete additions that were piled hurriedly when transforming the hotel into a European Union Conference Headquarters (Thatcher's time).
Communication of many design and special consultants in study or construction ran in correct follow-through as the charismatic project made understanding possible for all involved.
Constr. Mechaniki SA,
Study: 1997, Contsr: 1998