PENTELI FOOTHILLS HOUSE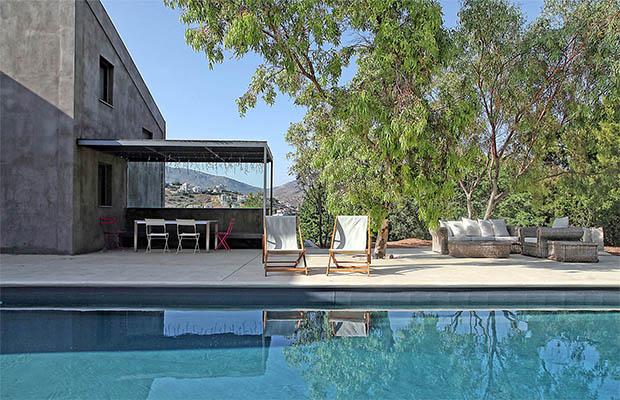 This house was built in the Penteli area, at Attica's northeast. Its finishing material is uniform: a colored cement slip that covers concrete floors, external steps, the kitchen including counters and cupboard frames, as well as total bathroom surfaces.
The house volume is divided in three parts. The first one under a single sloped roof, parallel to the land, contains a two story high dining room adjacent to the kitchen, the upper bedroom and the half basement auxiliary spaces. The second flat roof part covers ground floor living with the above main bedroom and bath. Their junction is the main entrance block plastered dark crimson. Windows are all sliding aluminum frames.
A dark green cement slip overflow pool blends into the back rocks.
Identity:
Michael Photiadis Associate Architects: Philippos Photiadis
Total Area 180.00 m2 / Study: 2008 / Constr.: 2011