NATIONAL ENVIRONMENTAL CENTER WITHIN 'VILLA KAZOULI', KIFISSIA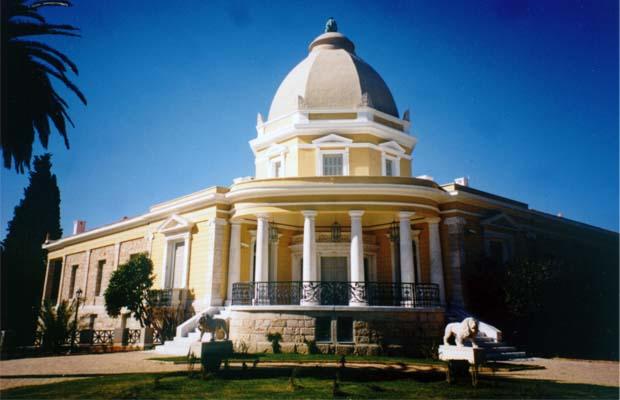 Restoration:
In Reconstruction reinforcement of existing structure.
Addition of elevators, basement extension, new public toilets, office divisions in sandblasted glass, new reception and convention areas developed at basement half level, new two storey library.
Return of pair of guarding marble lions, reconstruction of wrought iron banisters, repainting of ceiling decorations etc.
New and reinforced "belle époque" plantation. This and "Gaia" Research are the only two Environmental centers in Greece, both are in Kifissia, both designed by the same architect, by coincidence.
Construction team and Design office Partnership
Public Competition – 96/98
Joint team: "ANASTILOTIKI" Const. Co. and AR.SY Ltd, Study team with M. Tilianakis consultant
1905- Eclectic summer house built by Kazoulis, businessman from Alexandria, Egypt.
1950- Emergency hospital for Ionian earthquake victims.
1964- IKA (Social Security) owner of Villa with 47.000 m2 land.
1965- The 2300 m2 building coefficient with a land of 7800 m2 is named National Environmental Center.
1976- Min. of Culture names it listed with geometric gardens.
1980- New road severs away immense geometric garden centred on Villa's dome.
Owner: Ministry of Housing and Environment.
The building is a ruin used for movie backgrounds (destruction films and fire).