KASTRI COLOURED HOUSE, ERYTHREA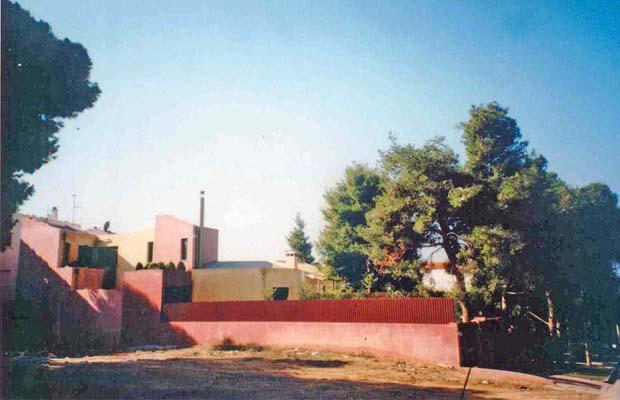 The building regulations of the suburb and the owners' needs defined the organisation of the house, built at the far end of a 500 m² site managing a garden, swimming pool and ramp leading to an underground garage. The plan forms a letter T with the horizontal bar set on the back boundary and the vertical one forming the reception area which divides the garden into two zones. On left is the entrance, where the car ramp to the underground garage is adjacent to the pedestrian entry. On right, a paved reception veranda has access through balcony doors to living and dining rooms with study on a higher level. The master bedroom, with en-suite bathroom and dressing room and the three children's bedrooms, each with its own bath are arranged on first floor.
A long swimming pool nestles in the reception veranda next to a terrace for family gatherings. The colours mixed in plaster separate the building's volumes, and accentuate the veranda paving and the garden foliage.