45 BEACH HOUSES, GRIKOS, PATMOS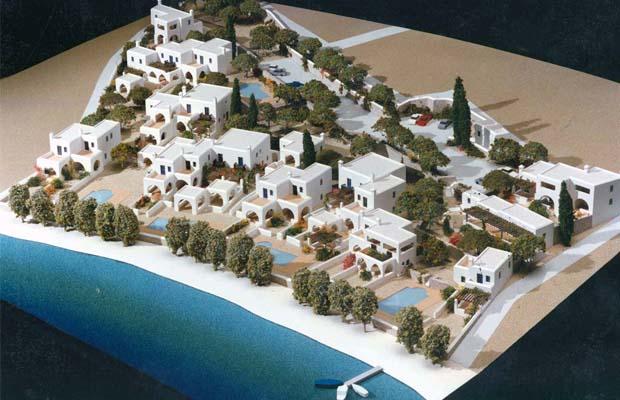 Grikos was the chosen sunny Bay of Patmos about 4 km away from the port of Skala.
The Chora Monastery of St John watches over the bay from above.
At 200 m is the islands major beach hotel the "Patmos Aktis".
This traditional resort is protected by S.E. winds inviting swimming and see sports.
The 45 Beach House Property of 10,000m2 has a low incline.
The units are of three types:
Type A: 1 bdrm 40m2 / 19 units
Type B: 2 bdrms 67m2 / 14 units
Type C: 3 bdrms 100m2/ 5 units
The complex is divided into 7 – 8 house groups with its own private swimming pool.
Each unit has a private terrace, a parking space and storage.
Seating areas have built couches, fireplace and kitchen. Bedrooms have Patmian "ondas" (sleeping couch) and built closets. Storage is over the bathroom clear storey and below the "ondas".
Patmian is the architectural style with the island's traditional elements.
Associate Architect: Philip Photiadis
Study: 1989 / Constr: 1998 -99