PENTELIC GARDEN PROPERTY HOUSE IN ATTICA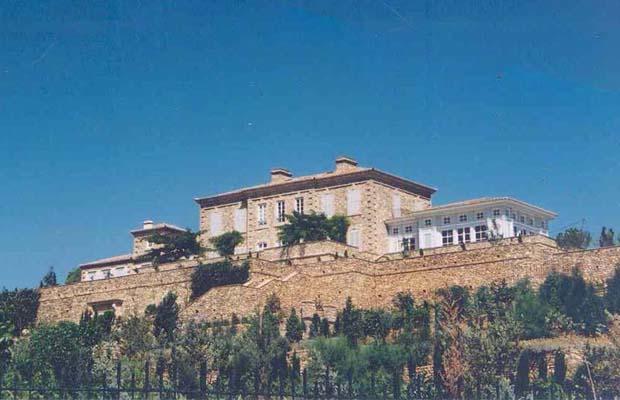 The pine-tree Pentelic marble foothills of Pikermi and Pallini are true oxygenation health zones.
A dear friend owner of her Kifissia designed house found a four hectares property with "buildable" land strips within a forested area.
The building permit was issued in 1992 with the Forestry department careful follow through.
The disciplined stone masons shared for around a decade their team work on environmentally friendly enclosing walls, aesthetic balustrads or underground passages of imminent surprises.
The stonework followed the austerity of Stemnitsa in the Peloponnese with that tight vernacular vocabulary.
The scrupulous enlightened Charles Shoup was responsible for the property's multi-use extensive drainage system.
The scope invigorated the intricately detailed but boldly sustained images of the stone construction.
This workmanship envelops the house's eight bedrooms with auxiliary and reception needs in enclosed and outdoor spaces.
Yet, the knowledge of Mediterranean plants and needs belong literally to the owner's conspicuous decisions and presence! A showcase for the gracious owner's pride!
Study: 1991-93 / Constr: 1992-97