COSTAMARE & TEMES OFFICES – PHALERON DELTA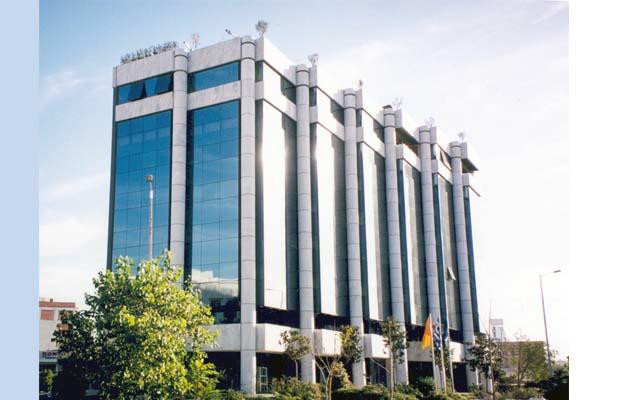 The 'Costamare' offices were built in the area between Phaleron Delta and Syngrou Avenue. 6000m² have been built on 8 levels, including the owner's flat in the penthouse with added spaces of mechanical and garage below ground with a service penthouse in the penthouse garden area.
The cylindrical concrete columns have been clad with semi-cylindrically cut grey marble. Stainless steel joints emphasise the height of each column. The planted roof top is joined with a wide circular stairway through the owner's atrium.
Special glass surfaces of the curtain wall have sound and solar barrier profiles.
The architectural study was begun by architect Leonidas Varangis, while the office interior planning was shaped by Luigi Giffone with dividers and furnishing by the Herman Miller System.