ATTICA BANK HQS, OMIROU STR, ATHENS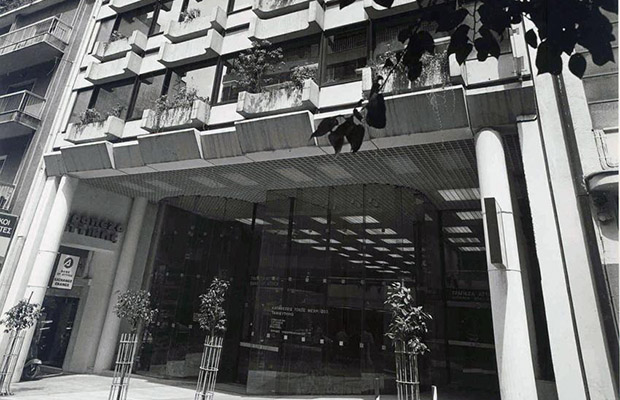 This Bank headquarters is sited within a long, narrow lot with limited front. The client's brief required a customers' exchange extending through four levels with administration offices on the three typical floors and three set- backs.
The elevation is planned upon a double modular system of 1.30 and 1.95m allowing for office flexibility.