ASPRA SPITIA HOUSING DEVELOPMENT, DISTOMO BOEOTIA, NURSERY SCHOOL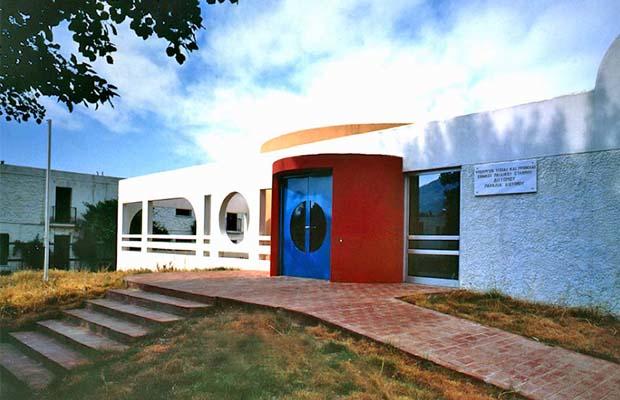 To Aspra Spitia residents a questionnaire was sent about whether Mothers would trust their infant or baby to a Nursery School. That was in 1986.
Only half of the answers were positive.
Fortunately, Aluminium of Greece decided to proceed with the Project as planned, resulting in doubling up their demand!
The Company used the Ministry of Education program.
This area's lower octagonal houses incorporated the single-storey Nursery School with protruding colorful cylinders: Red for Entrance and Orange for School Classes. Perforated arched walls designated play protection or needed shadow.
The simple cylindrical class denotes a radius of teacher to infants with roof skylights.
Architects: M.Photiadis & P.Massouridis
Associate Arch: A.Psychogiopoulos
Study: 1980 /Const: 1981-83