KARPENISSI HIGH SCHOOL DORMITORY – "KING PAUL" NATIONAL INSTITUTE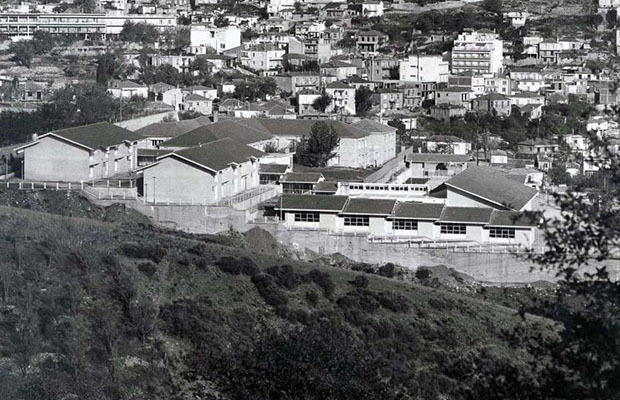 The town of Karpenissi serves educationally the whole area. The climate and traditional mountain architectural vocabulary were part of the requirements of this competition award.
The building complex consists of four parts, which terrace down on the steep south side.
A. Two – Storey Boys' dormitory (120)
Two – Storey Girls' dormitory (80)
B. Central building Dining and Meeting Hall for 300 people, Kitchen, Playroom,
5 Study rooms, Library and Administration offices.
C. Infirmary building with two four bed patients' wards, isolation ward and doctor's office.
D. Covered central entrance and doorman's quarters.