OKEANOPOLIS ATTICA ZOO AQUARIUM OF 30 TANKS – SPATA, ATTICA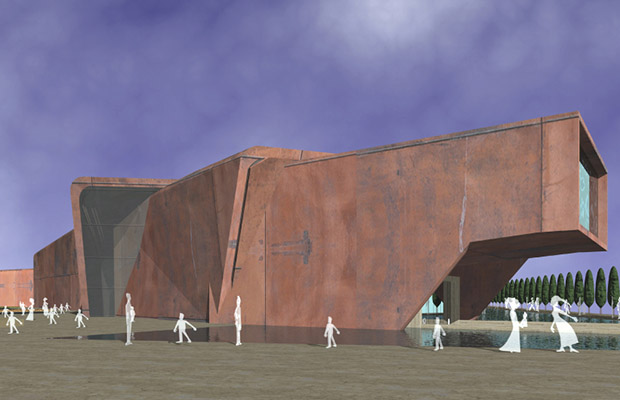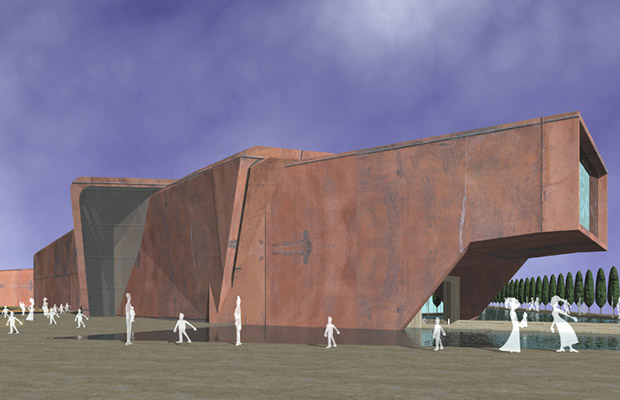 At the internationally awarded private Attic Park Zoo of Spata the invited competitors for the Aquarium 'OKEANOPOLIS' dealt with the structural shape, volume, outer and inner spaces for the 30 tank and fish spaces, with a specialized British firm involved with conditions of aquatic life from Aegean fish to monster sharks faced by spectator audience tiers. Separate lagoons for penguins, seals and otters and a lively dolphin viewing center complement the water world.
The goal was to adapt 5.000 sq.m. ground coverage on a total of 16.000 sq.m. which include a 400 seat Amphitheater, a Periodic display center, two restaurants, a two storey entrance gallery and the necessary auxiliary areas. The volume was broken into articulated boxes of various sizes, securing construction simplicity. The telescopic structure and rotation ability result in the building's proper motivational feeling and position.
The structure's location divides the guest trail from the parking space to the interior and exterior displays in the south level. Through an entry of a downloading ramp guests feels guided below water level.
Purposely avoiding the imitation or copy of explicit natural shapes, the final image relates to sea water shells – fish creatures, shipwrecks or reservoirs. The general image is that of a gliding shell floating or emerging from water.
Identity:
Michael Photiadis Associate Architects: M.Photiadis, Philippos Photiadis, Pezhman Rahmat Khan, Giannis Stathopoulos
Invited Competition: 2009. First Award & Commission 2010